"The Guardian" - Red Powder Coated Book Ends (Limited Edition)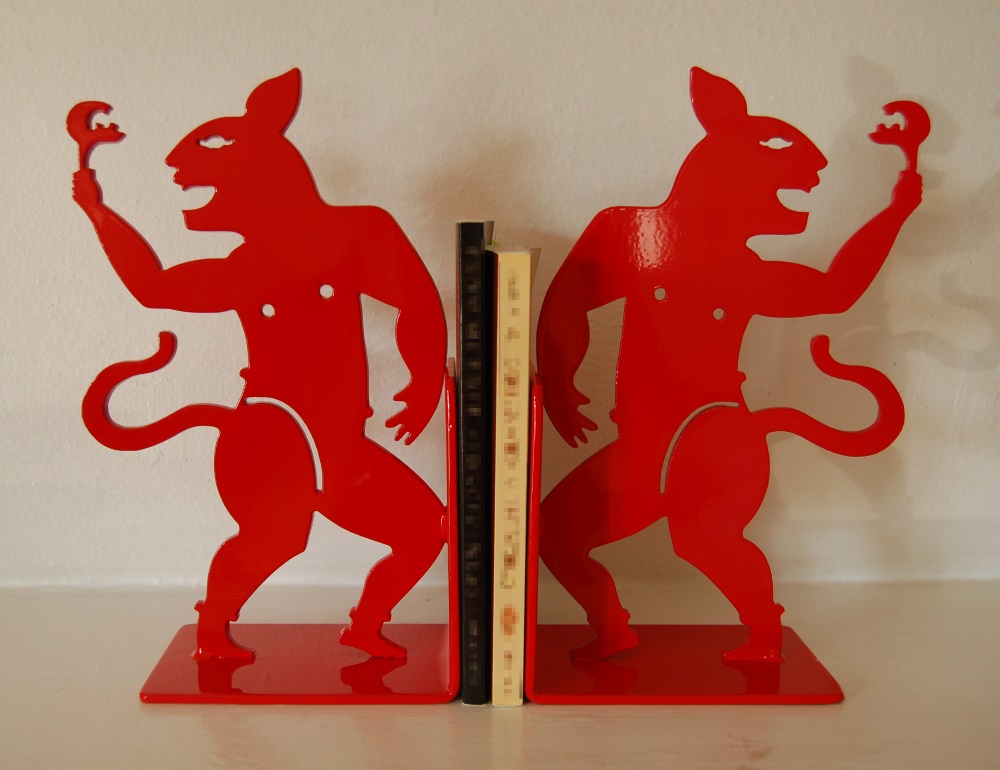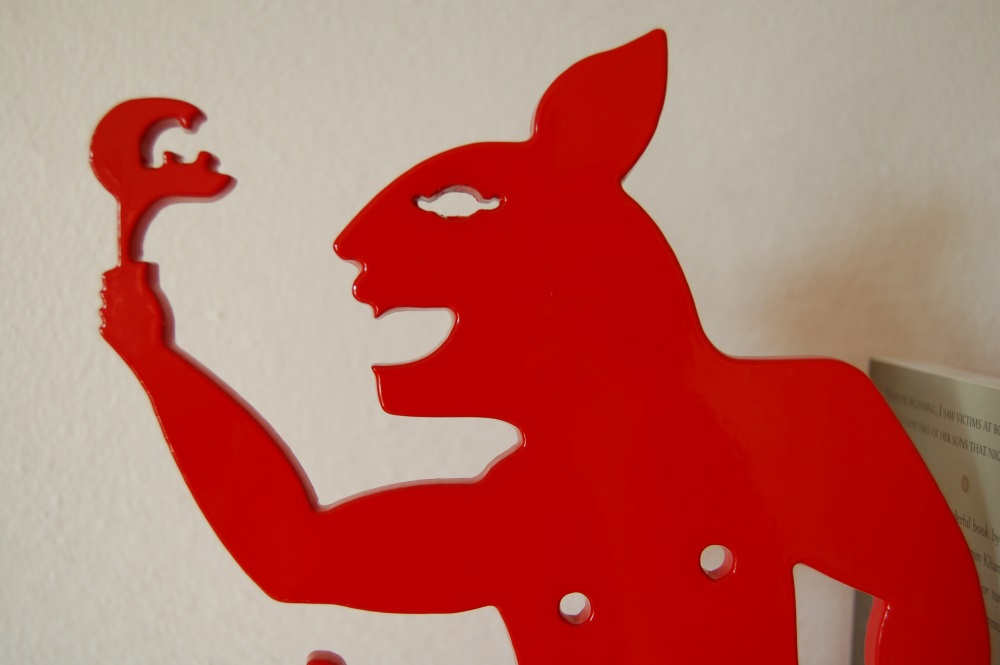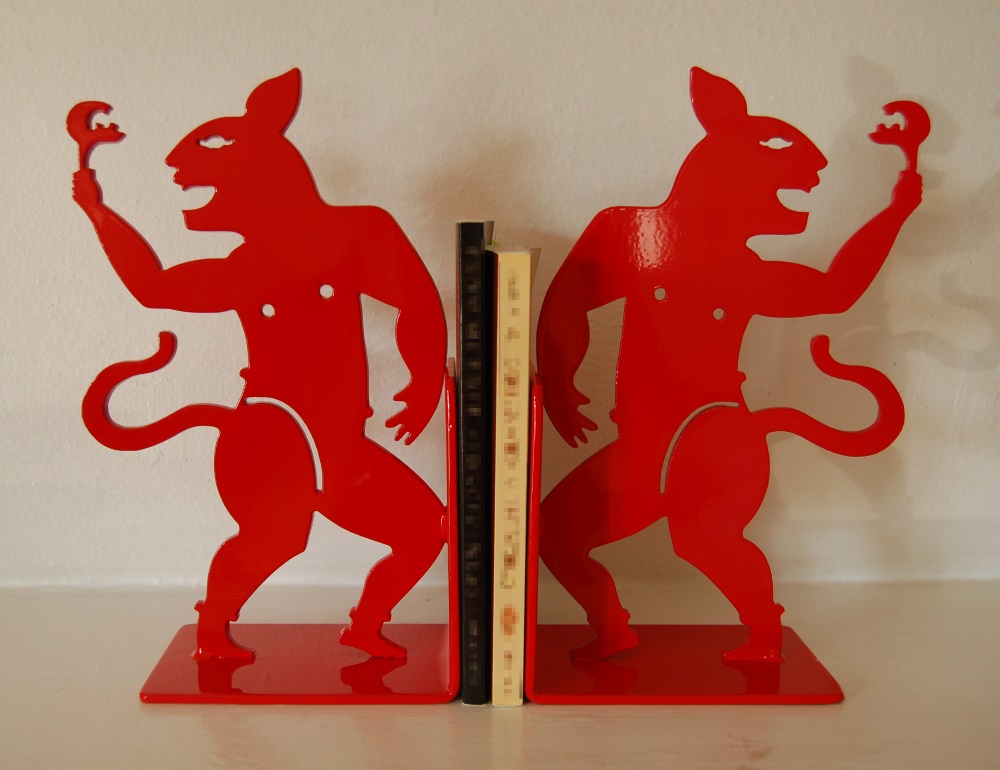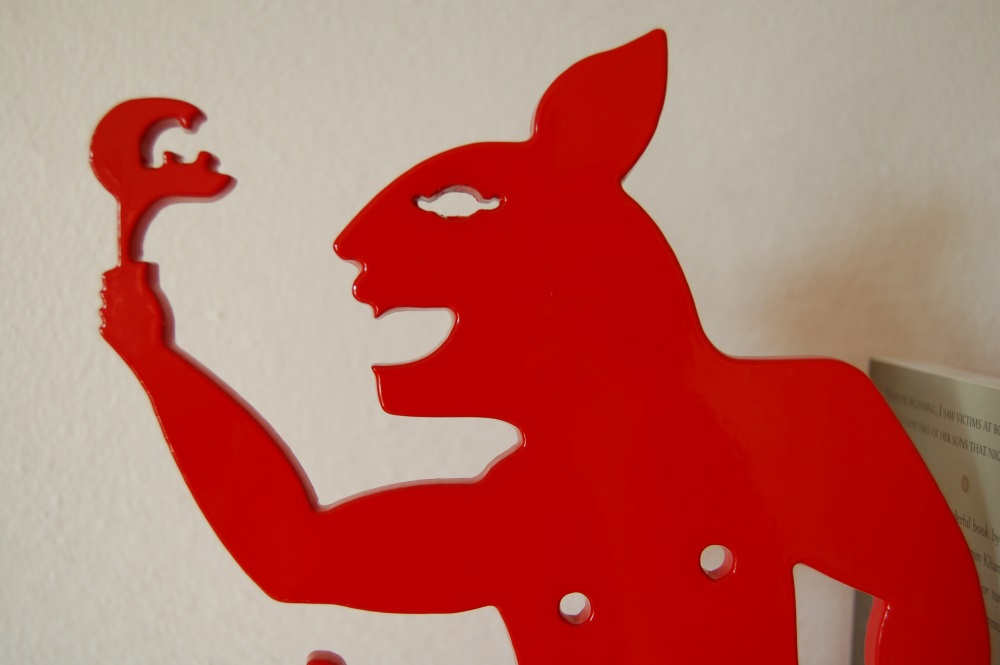 "The Guardian" - Red Powder Coated Book Ends (Limited Edition)
-"These Anthropomorphic Cats are tense, alert, and watching. Have them hold books that resonate with who you are. Personal books in which you have underlined powerful words, words that you, the author and close friends have discussed, or maybe words you keep close to your heart, that nourish you, words that open "The Doors of Perception" for you. These bright red steel guards will be there for you, they come from a deep place that is founded on love, enjoy them in good health & prosperity."- Michael
"The Guardian" steel book ends, powder coated red, signed and numbered.
Stock: 2
(Length, Height, or Width) - 7.5 Inches x 1/4 inch x 12 inches
Each end is about 3.5 lbs.
Allow up to 7 days for delivery in the US. Delivery might be longer if international.
All sales are final. No return policy.
(CC) 2015-2019 All rights reserved.