"Jackalope Helping"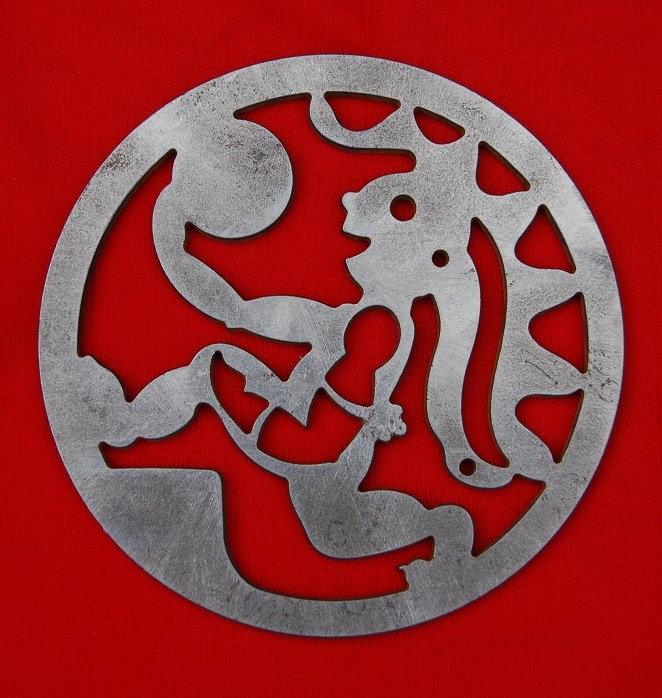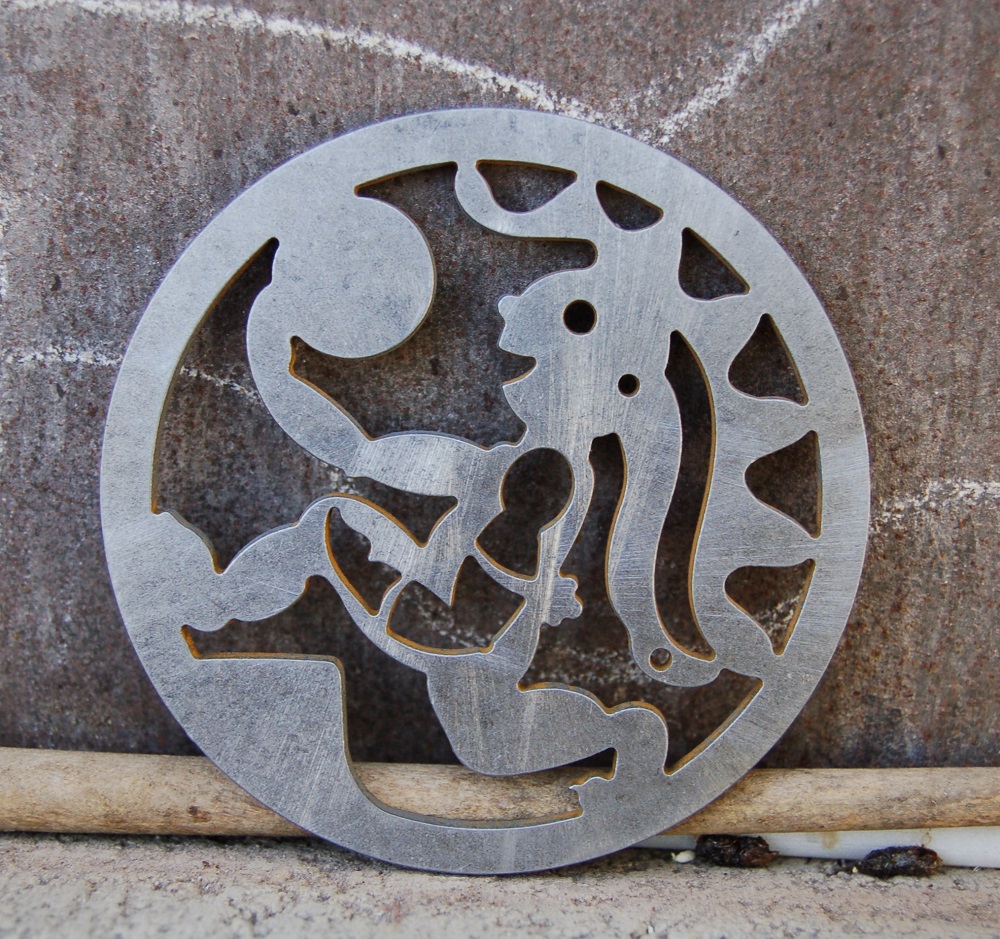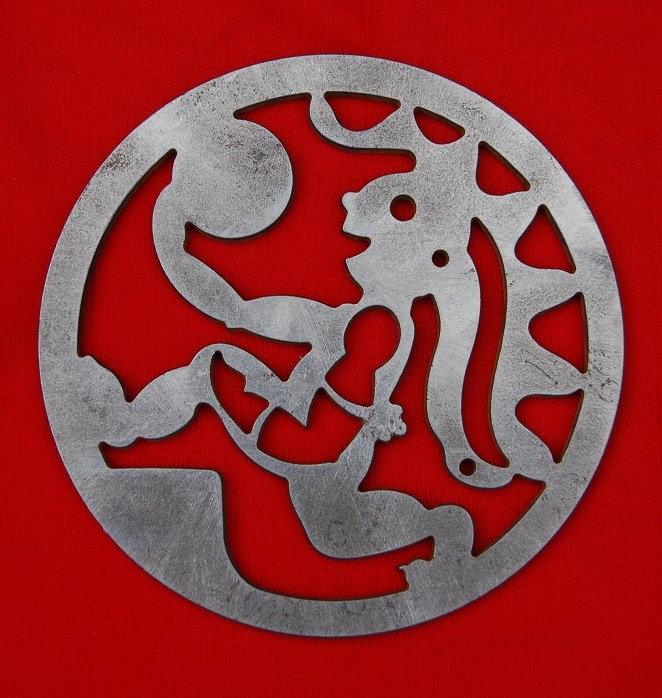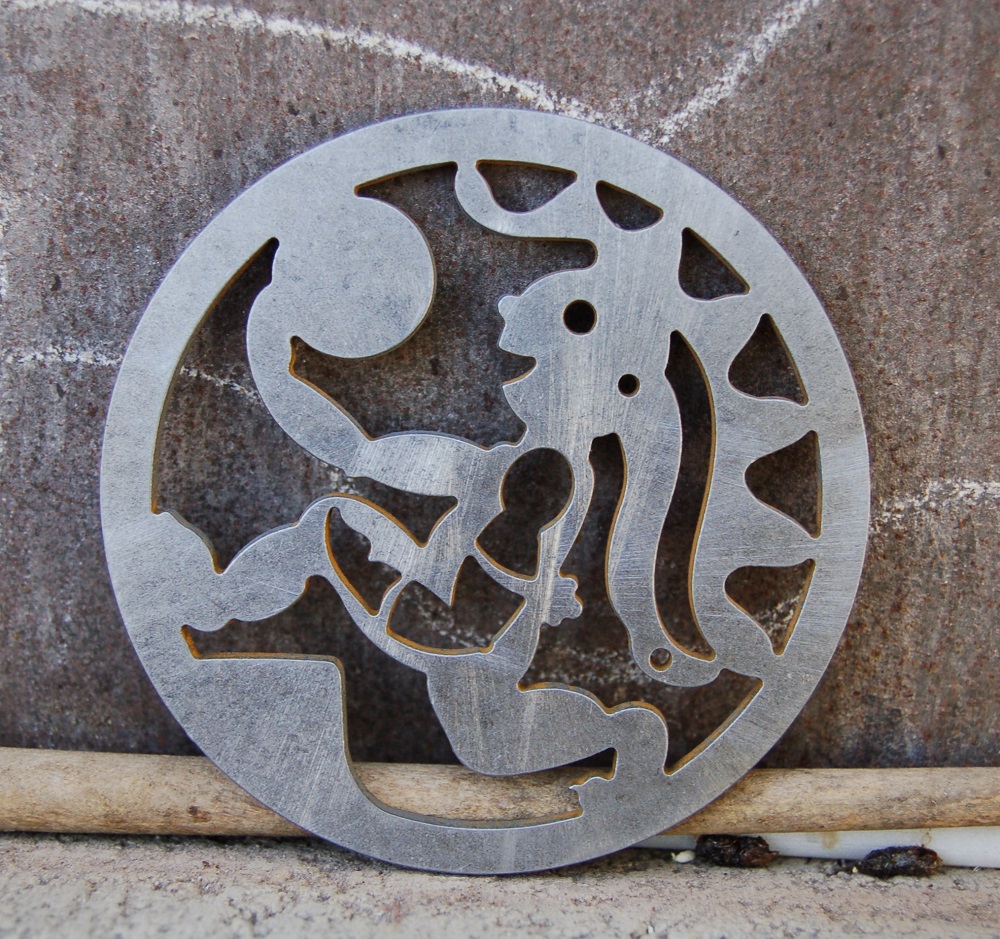 "Jackalope Helping"
-"Jackalope helping the moon over a Mesa,
Jackalope loves to help! Here he's helping the full moon over a Mesa. A Mesa is a flat top mountain which are prevalent in the deserts of southwestern United States. It's a reoccurring image for me. Let me explain the extra hole in Jack's ear: As a kid growing up in Arizona we would carry rifles & hand guns in our pickups. One day while cruising some dirt roads I saw a jackrabbit stop to look at us, fired a round that went through one of his ears. I shot him again and it went into his body. He ran and I capped another round into him. Dragging his hind leg he eluded me. To this day I can feel his pain & fear. In the continuous arch that is eternity it has been recorded that I betrayed an innocent creation in a most violent and brutal manner. We will meet someday, meanwhile I'll remember him in my Art, and pray that when we meet again he will realize that I was at the mercy of my shrill ego.
All my relations.
The piece is cut from mild steel. Mild steel will rust. You can wear as a pendant, use as a paper weight, or carry in your pocket for reassurance. If you should tire of it, give it away, or throw it in a place where it can rust and return back to the Earth." - Michael
3.25 diameter and 1/8 inch thick raw mild steel untreated/unpainted, well tarnish. Pendant/Paperweight/Pocket Art/"Worry Stone".
Stock: 10
Limited Edition
Allow up to 7 days for delivery in the US. Delivery might be longer if international.
All sales are final. No return policy.
(CC) 2016-2019 All rights reserved.