"Red Cactus #1"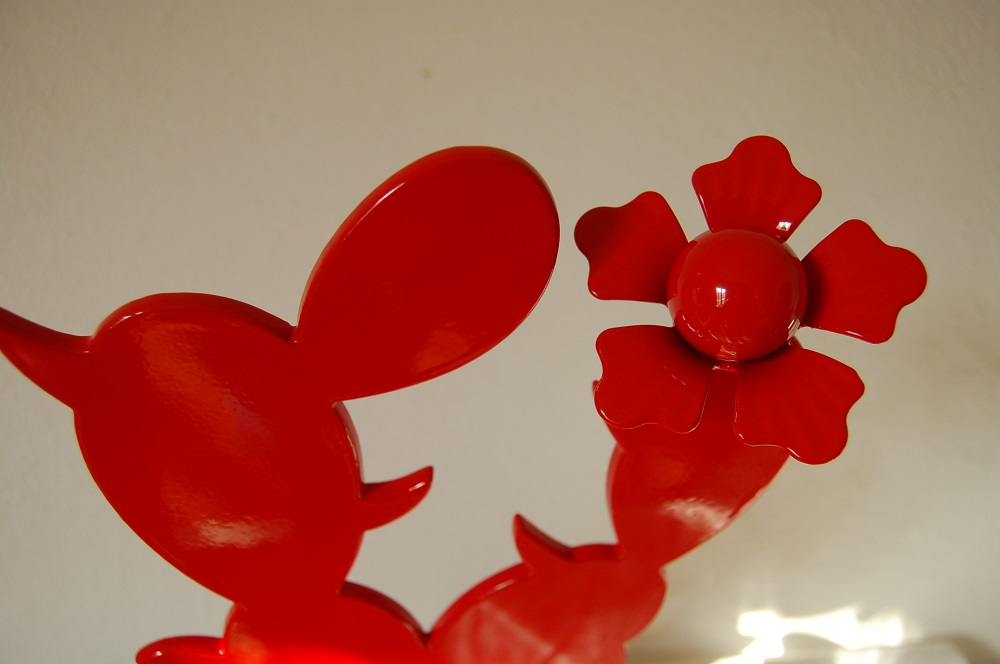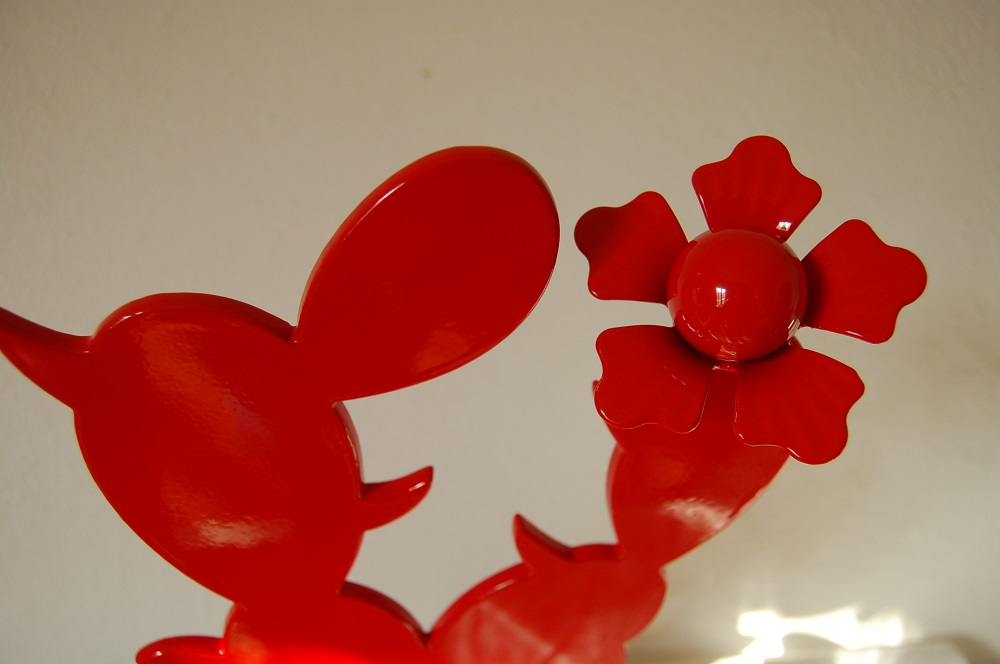 "Red Cactus #1"
-"Incense burner. This was a pivotal learning piece, myself and my assistant cut 6 copies out of 3/16th thick mild steel. He welded it on an angle iron base which I held in place. I had to leave because of a meeting so I asked him to make the remaining 5 exactly the same. When I returned I felt that there was something wrong with them, after studying the situation, I realized that the flowers were not where I wanted them to be, they were close but the pieces were still lifeless pieces of metal. The flowers were just off by a bit until they were replaced and repositioned in order to bring life back into them. Don't get me wrong, my assistant is a genuine welding craftsman but in this situation what was needed was the makers touch." - Michael

9 Inches wide x 12 Inches tall x 3/16 inch thick.
Stock: 1
Allow up to 7 days for delivery in the US. Delivery might be longer if international.
All sales are final. No return policy.
(CC) 2018-2019 All rights reserved.